We want our BMW of Bridgewater clients to be able push the limits of BMW performance and have the Ultimate Driving Machine that is perfectly configured to their driving style and personal taste.  That's why we work with one of the most reputable BMW partners in DINAN Performance.  As a premier DINAN upgrades dealer in the New Jersey market, we are equipped to answer any and all DINAN questions and perform all technology upgrades seamlessly and on site.
Please take a look at some of the parts, upfits and Dinan upgrades that have passed through our Performance Shop here in Bridgewater. Check back often for the latest updates!
Latest Dinan upgrades at BMW of Bridgewater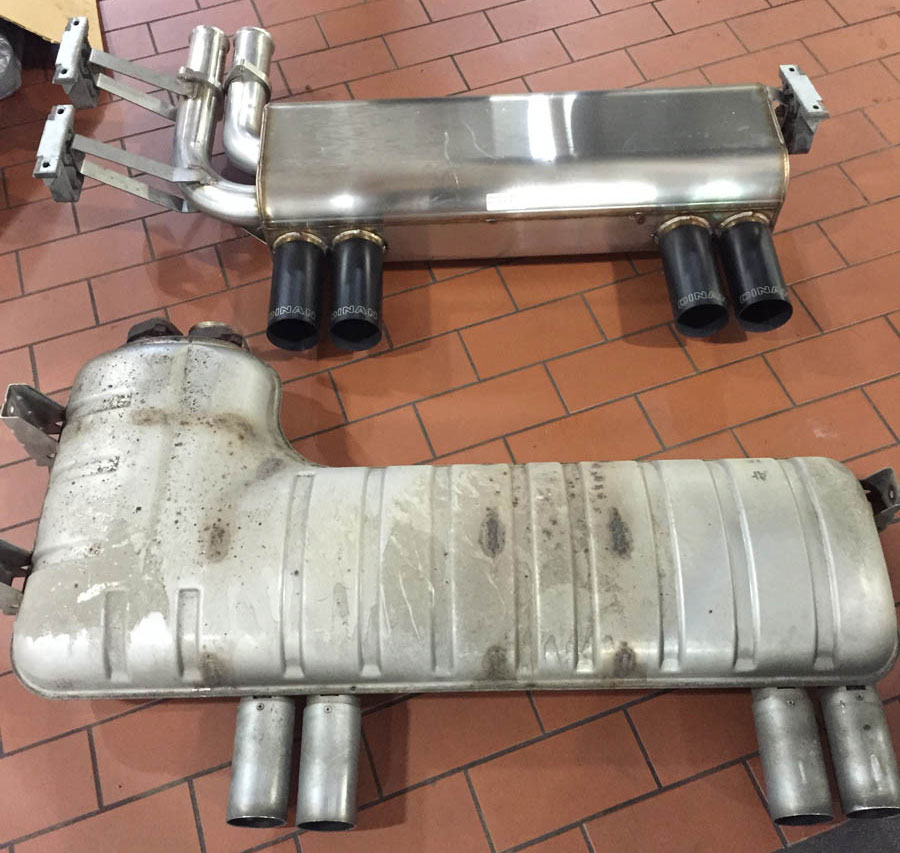 Dinan® Free Flow Exhaust for BMW M3 E46 2001-2006
If you've been searching for a truly high performance rear muffler for your M3 look no further. Dinan's unique muffler design effectively reduces back-pressure for improved flow, resulting in measurable power gains. Manufactured from 304 stainless steel inside and out for superior resistance to corrosion as well as a significant reduction of weight. And from those aggressive looking ceramic-coated tips flows an exhaust note that will be music to the driving enthusiast's ears.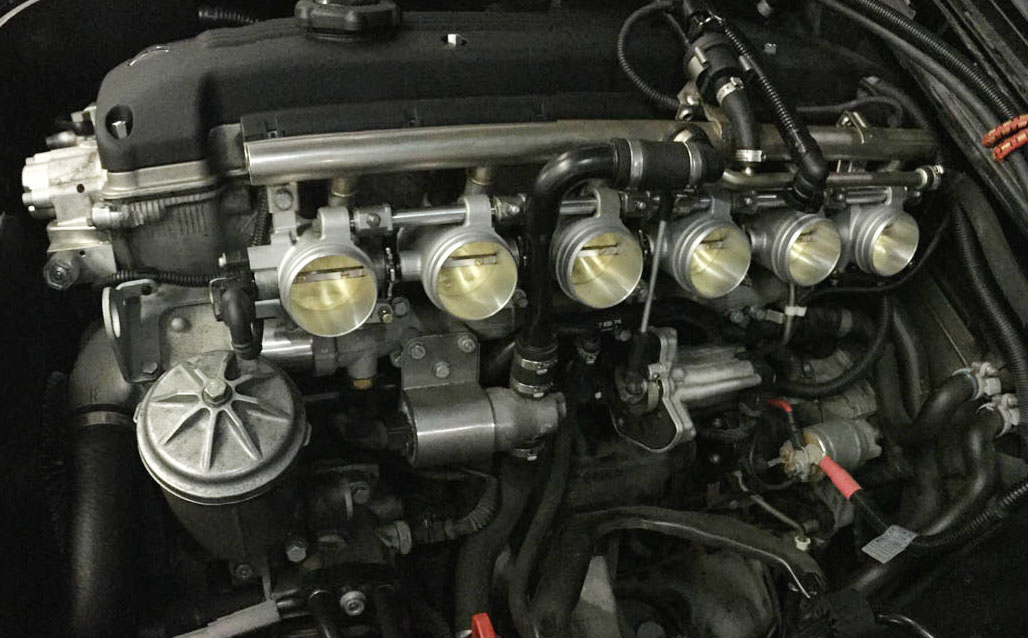 High Flow Throttle Bodies E46 M3
The M3's six individual throttle bodies have been bored to a larger internal diameter facilitating air-flow to the combustion chamber for further increases in power, as well as more immediate throttle response.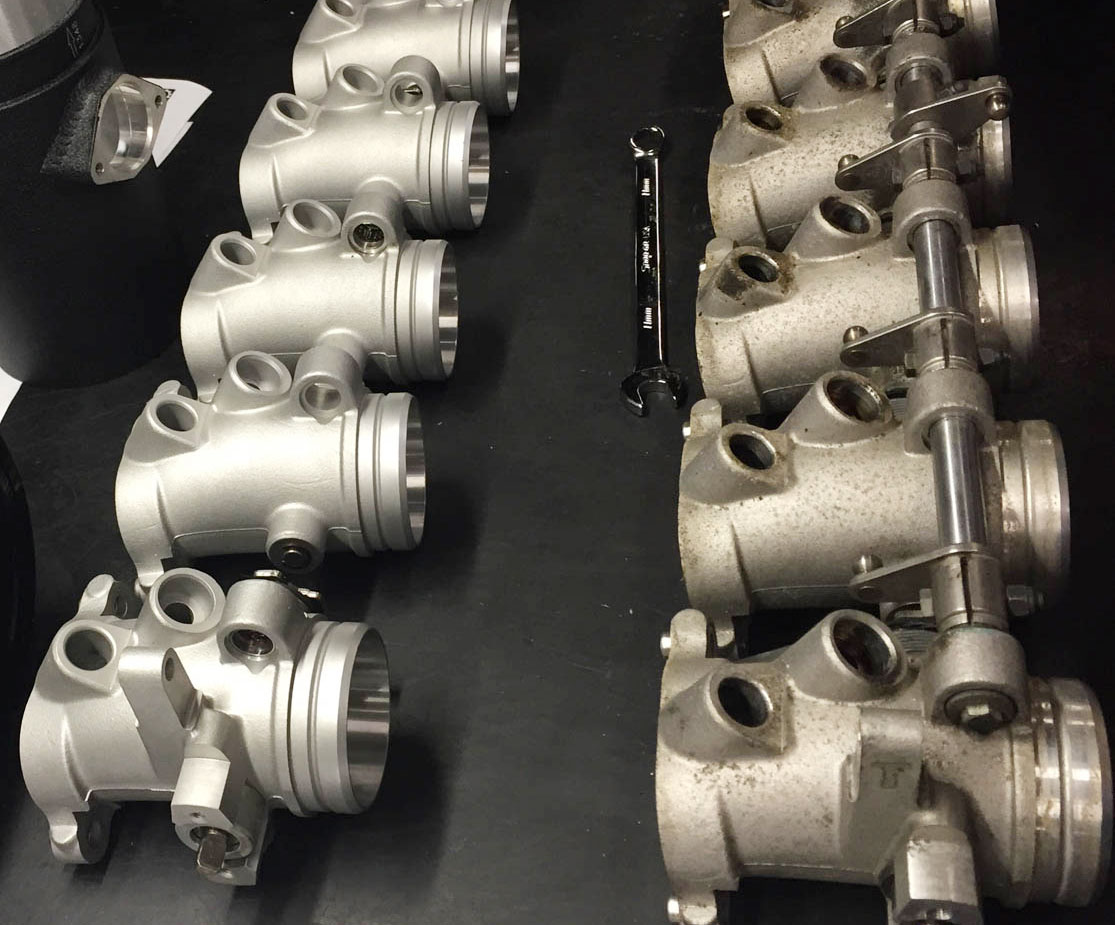 High Flow Throttle Bodies E46 M3 & Factory Diameter Throttle Bodies
Side-by-side comparison of Genuine BMW Parts & Dinan Performance Parts.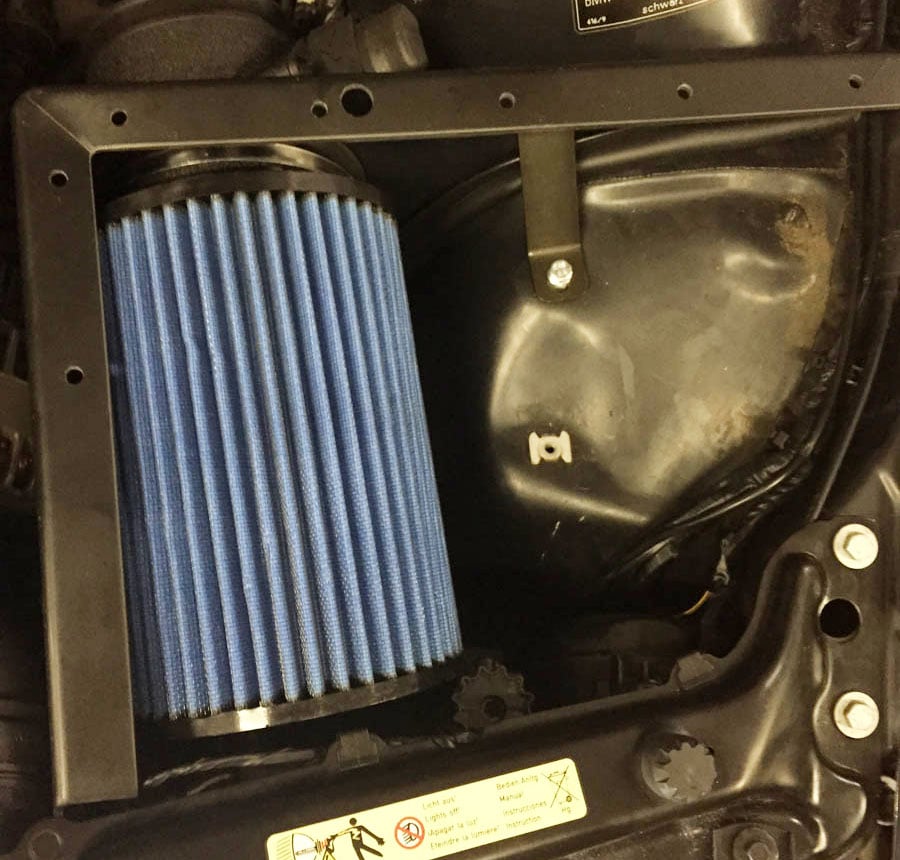 Dinan High Flow Intake & Aluminum Air Mass Meter Housing
Dinan® has developed a unique Cold Air Intake System that is combined with a black powder coated aluminum High Flow Air Mass Meter housing enabling the E46 M3 to ingest greater volumes of cool, oxygen rich air for additional power. The system employs the stock ram-air ducting which effectively pressurizes the larger volume air box for maximum intake air-flow.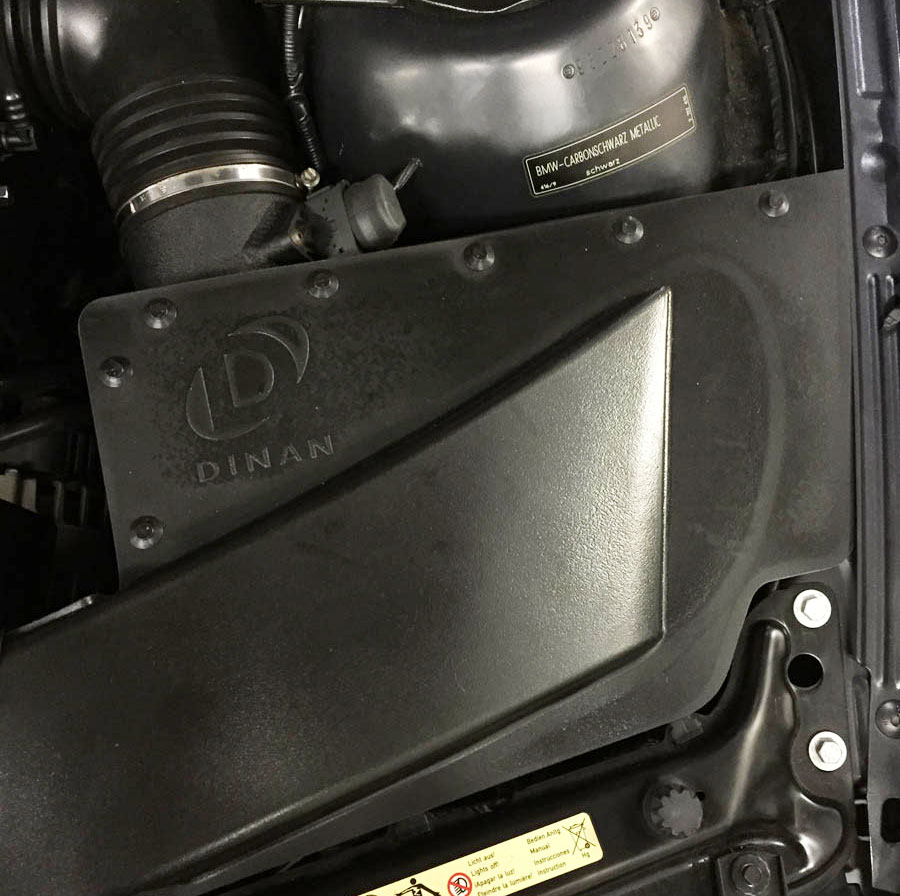 Dinan High Flow Intake & Aluminum Air Mass Meter Housing
Most system components are molded from a special plastic that offers excellent insulation from under-hood heat, ensuring that the intake air temperatures are as cool as possible for maximum power. The well integrated design looks right at home in the engine compartment, appearing as if it came from the factory.