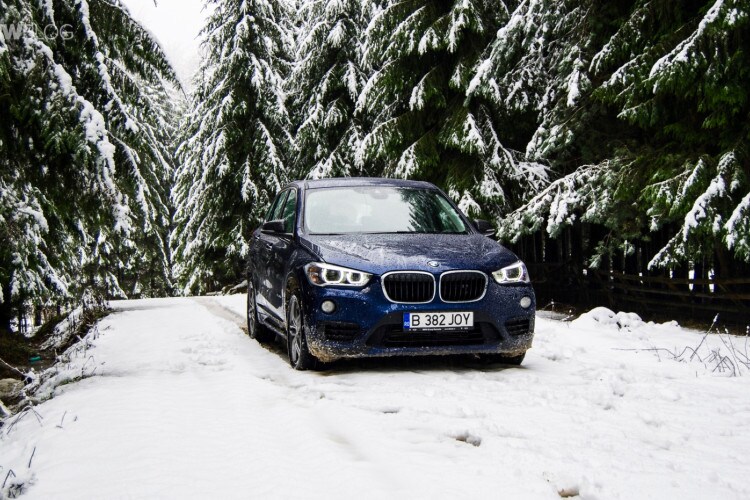 If you love your car, you probably want to make sure that it looks great all the time. When you keep your vehicle clean, there are a host of benefits. The winter weather brings salt and build up from the road which can do more than make your vehicle look unsightly. The wintertime road salt and other treatments can eventually cause rust on a vehicle. Not only does rust not look great, it can cause major damage to your vehicle. When you keep your vehicle regularly washed and clean during the winter, it can help limit the long-term damage.
Whether you wash your car yourself or take it to the carwash, it's recommended to wash your BMW after a major storm or when you think your vehicle has been exposed to a lot of salt, sand, or other winter road treatments. Washing your vehicle every few weeks may be more manageable and is still a good way to keep your car clean during the winter months.
If you are a DIY-er, here are a few tips to keep in mind during winter car washing:
-One of the most important things to keep in mind when washing your car yourself in the winter is to wear waterproof gloves, shoes, and a coat to help keep you warm!
-The first thing to do is to remove as much excess snow and ice from the vehicle as possible. You can use your hands or a brush to do this.
-If possible, avoid washing your BMW when the temperature is below freezing. If you wash your vehicle when the temperature is too low, it could freeze the water before it dries and freeze your door shut. If you absolutely must wash your vehicle in less than optimal conditions, keep the car on or drive it for a bit before washing it to make sure that the engine is nice and warm.
-When you are washing your BMW in the winter, pay close attention to the wheels as they deal with the worst part of the bad weather.
-Before you drive away, ensure that your vehicle is dry.
To keep the inside of your vehicle clean and protected during the winter, consider purchasing rubber or all weather floor mats. This will keep the inside of your car dry and will keep your carpet floor mats clean and free of mud and salt. Stay tuned for more tips and tricks to keep your car in tip-top shape!