Traveling with kids during the Holidays can be especially challenging. As we go from place to place, our kid's car seats must come too. If you need to travel a lot during the Holidays, here are a some car seat safety tips to keep in mind while traveling with your child.
When possible, use the LATCH system for your child's car seats or booster. LATCH (Lower Anchors and Tethers for Children) is a system used to secure a child's car seat to the vehicle using straps and/or bars from the car seat that connects to special metal anchors in your vehicle. To secure a child's car seat to the vehicle, a seat belt or the LATCH system may be used. After 2003, it became law in the United States that most 2003 and newer model years be LATCH compatible.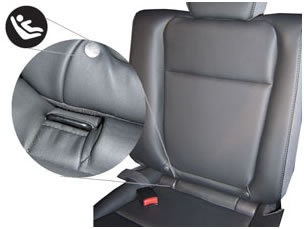 The LATCH system consists of lower anchors and top tether anchors, that are built into your car with connecting hooks that are built into the car seat. The top tether and strap are adjustable to that you can ensure that the back of the car seat is safely fastened closely to the seat of the vehicle. Utilize the lower tethers and anchors to attach to the seat usually near where the seat and back of the seat connect. This will keep the car seat securely in place. Make sure that the tethers are tight so that they stay fixed while the vehicle is in motion. The child's car seat should not move more than an inch in any direction when you pull or push firmly on the car seat.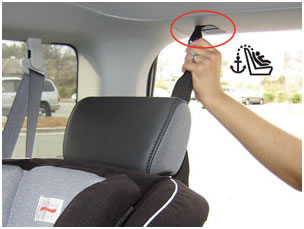 Always make sure that your child meets the height and weight requirements of the car seat that you are using for them. Usually on the side or the back of the car seat, there is information on the weight requirements and limitations of your child's car seat with the LATCH system. For the top tether, you can check your vehicle's owner's manual to make sure that you are meeting the requirements for the safest use.
As always, remember to have fun and enjoy your drive wherever you are going in your BMW. For questions, please call or stop by BMW of Bridgewater!