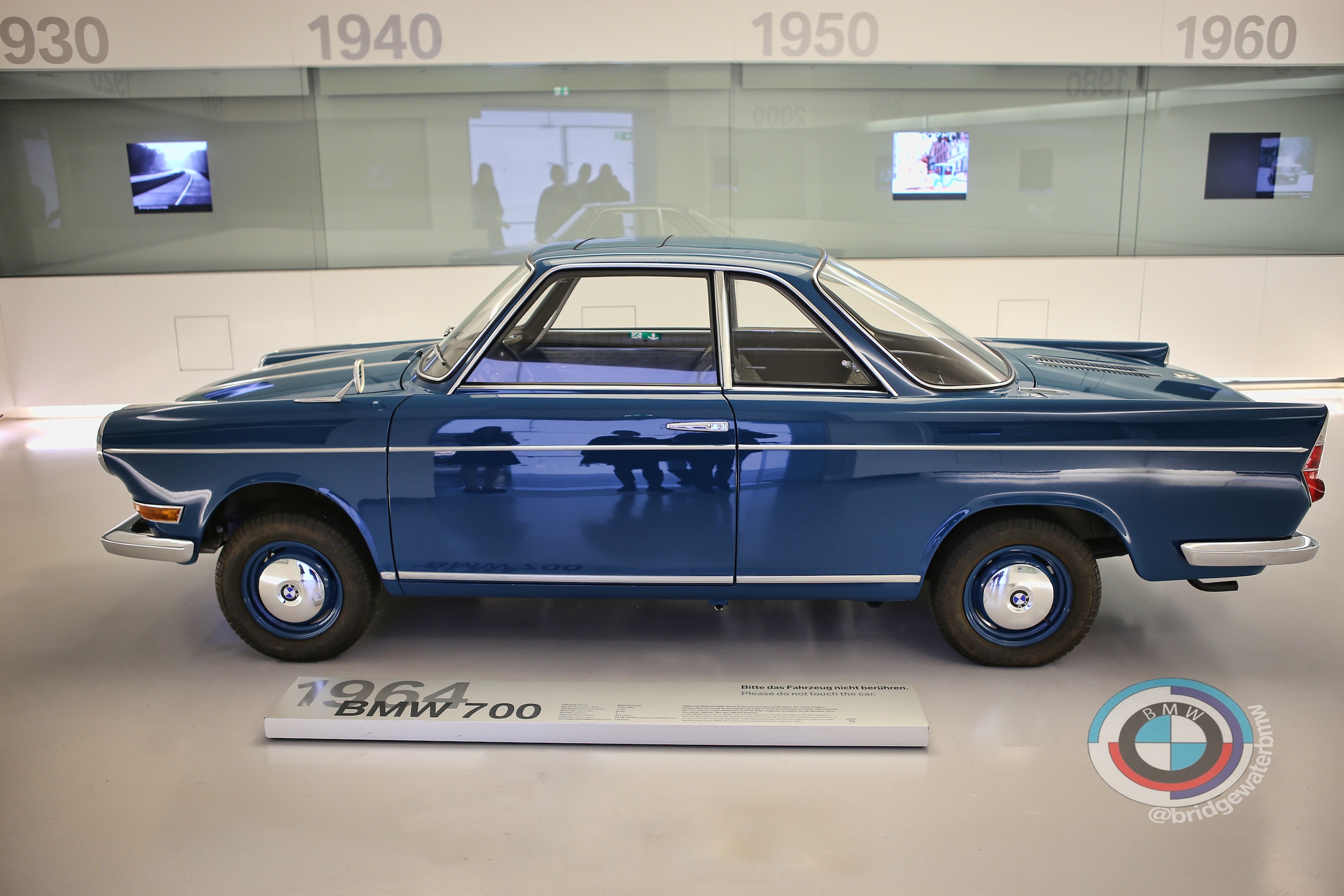 For today's "throw back Thursday (#tbt)" , we'd like to share with you folks this photo from our General Manager's trip to Germany a few years ago.
The car pictured is a BMW 700. In a time of financial crisis for the company, facing a merge into Daimler-Benz, BMW debuted the 700 at The Frankfurt Motor Show in 1959. Following the show, BMW had received about 25,000 orders for the cars. The BMW 700 paired with a heavy investment by Harald Quandt has been attributed to part of the success for the company following the debut of the 700.
The BMW 700 was designed by Giovanni Michelotti, who was awarded the development contract for the car by Wolfgang Denzel, distributor for BMW cars in Austria in January 1958. The concept of the car was received fairly well over all, yet the car did raise few concerns about whether there would be enough room for passengers. This concept was a two-door coupe with a slanted roof. As a result of the concern, BMW produced two versions, the coupe, and a two door sedan with a taller and longer roof.
The chassis and suspension was designed by Willy Black, who had designed and engineered the predecessor to the 700, the 600. The 700 had a drivetrain and suspension similar to that of the 600, with a rear mounted flat twin engine that powered the rear wheels, leading arm suspension in the front, and semi-trailing arm suspension at the rear. The 700 was the first BMM car to use a single unit steel structure. The engine itself? An enlarged version of the R67 motorcycle engine giving the BMW 700 just 30horsepower.
The BMW 700 isn't the only unique and eye catching vehicle to come from BMW's line-up but, it is certainly one of a kind!
(The photo was taken at the BMW Museum in Munich, Germany.)