The Importance of BMW Maintenance
When You're Not Driving Much
You May Find Yourself at Home More These Days, and Your BMW is Just Sitting Parked. We Want to Ensure That When You're Ready to Take On The Open Road, That Your Vehicle Is In the Best Condition Possible. 

When your BMW is driven on a daily basis, maintenance is virtually effortless. A series of dash lights, warnings, and other indicators typically let you know when something has gone awry with your vehicle. There is a valid argument that a vehicle attains more wear and tear when being driven on a daily basis, than when it is in storage or sitting idle. While this is true, a vehicle that is not being used regularly is susceptible to different types of wear and deterioration that must be addressed in a specific manner.
The side effects of not preparing your vehicle properly or ignoring maintenance advice could cost you the value of your vehicle. Vehicles that are left sitting for too long can experience major internal damage and issues that cannot be repaired or are too costly to pay for. At BMW of Bridgewater, we want to help ensure that this doesn't happen to you.
Effects of Long-Term Storage on Your BMW
There are many reasons why a vehicle may sit unused for a prolonged period of time. Whether you are out of town to help a relative or deployed in the military, your vehicle can suffer if it sits too long without being started or driven. Common issues that may occur during idle time include the battery dying, tires going flat, engine oil aging, and brake rust.
Even when you are not operating your vehicle on a regular basis, certain elements can drain out of your vehicle or cause a drain to the internal components. While many individuals do not consider this concept, they find out quickly when they come home to a vehicle that will not start. Knowing how and when to protect your vehicle during idle time can help preserve the life of your vehicle and avoid larger issues that could develop.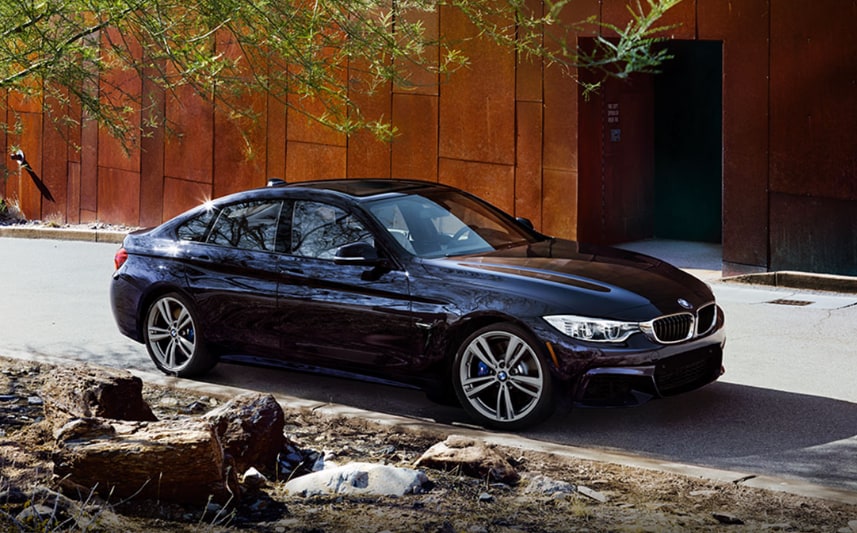 Prevention of Maintenance Problems During Idle Time
Identifying the potential for problems while your vehicle sits idly is the first step in taking preventive measures. You cannot fix what you do not know, so forthcoming knowledge about the potential for vehicle maintenance issues is important.
Though it may seem mundane, simple tasks such as starting your vehicle or taking it for a drive around the block can make a huge difference in the long-term health of your vehicle. If you are not around to perform these tasks, ask a close friend or relative who you trust will be responsible with your vehicle and make it a priority.
In addition, checking the vehicle over regularly and performing personal inspections can go a long way. Checking oil levels, deterring rodents, and moving the vehicle to a different position are all methods of reducing the likelihood of serious vehicle maintenance issues.
If you know that you are going to be away during a seasonal change, make sure you address the needs of the season prior to leaving. For example, put a cover over the vehicle if your vehicle will be sitting during snowy, winter months. Adequate preparation is key for the success of maintenance during idle times.
When to Bring Your BMW In For Service at Our Dealership
When you return from your time away or get to a point where you want to drive your idle vehicle again, keep in mind that it may not be in top shape. As a precaution,
scheduling a service appointment
with BMW of Bridgewater can identify any immediate issues that need to be addressed. 
In some instances, you may not realize that your vehicle needs maintenance right away. It may take a few days or weeks for your vehicle to indicate that it is in need of service or repair. Key indicators that it is time to take your BMW to the dealership include the emergence of maintenance lights, weird sounds or sensations during driving, abnormal braking, noticeable oil leaks, and experiencing a dead battery.
Other instances may generate more obvious and less avoidable maintenance requirements. If your vehicle has issues driving down the road, or even breaks down, a solution will be simpler if you have a repair dealership in mind. Should you need a tow, knowing where to go to get the fastest, most convenient service can help. At BMW of Bridgewater, we offer honest opinions, pride ourselves on integrity, and are committed to working quickly to get you on the road again.
Get in Touch
Contact Our Sales Department

:

(908) 287-1800
Monday

9:00AM - 8:00PM

Tuesday

9:00AM - 8:00PM

Wednesday

9:00AM - 8:00PM

Thursday

9:00AM - 8:00PM

Friday

9:00AM - 7:00PM

Saturday

9:00AM - 5:00PM

Sunday

Closed