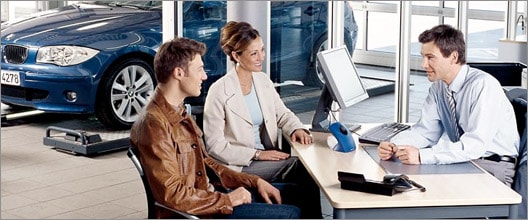 Welcome to Our Financing Department
Welcome to BMW of Bridgewater's Finance Department, your auto loan and car lease resource. We're eager to provide financing for your new car, or we can assist in used car financing. Check out our online car loan calculator for an instant car loan rate. Then, proceed to our online finance application.
All types of credit, from good to bad, can qualify for an auto loan. No credit, no problem! We will work with you to secure a no credit car loan if your situation demands it. BMW of Bridgewater has strong relationships and is committed to finding you the perfect car loan company to suit your car finance needs.
Low interest car loans are available for customers with existing loans. We can help you refinance your car loan or adjust the term of the contract. You're just a step away from approved car financing!
---
Financing Phone - 908-287-1800
BMW of Bridgewater Finance Department
655 US Route 202/206 Bridgewater, NJ 08807
---
BMW of Bridgewater's Financing Department is geared to making sure you get the BMW auto loan or BMW Financing for a New BMW, or Used BMW, in our NJ BMW Dealership.
Concerned about your credit? Let Us Help
BMW of Bridgewater's finance team is here to walk you through the entire process of getting a car loan in Bridgewater. From start to finish our experts will help you choose the finance plan that works best for your lifestyle. We work with a network of lenders to get you excellent rates on a car loan in Bridgewater.
You can start the process of getting a car loan right away. Complete BMW of Bridgewater's online finance application form and we will review it, then contact you as soon as we have found a finance plan that suits your needs.
Choose your new BMW, or used car, by browsing our dealership's extensive inventory. You will find details, pictures and prices for all of our new and used vehicles. If you have any additional questions please contact us.
Our Bridgewater NJ BMW Dealership, BMW of Bridgewater, will help you through every step of the BMW Auto Financing process. Estimate your BMW monthly financing payments using our BMW loan calculator.
Have Questions? We encourage you to give us a call at 888-616-4541. Our BMW Financing Department will be glad to address any concerns or questions you may have.
---
BMW Finance Department Highlights
NJ BMW Credit Application - Whether you have Bad Credit, No Credit or Lack of Credit, BMW of Bridgewater can help you get approved! Fill out our online BMW Credit Application so that we can help you begin the process of getting an BMW Auto Loan. One of our BMW finance managers will contact you shortly about your BMW Credit App!
BMW Payment Calculator - Not sure what your monthly payments will be on your BMW Auto Loan? Use BMW of Bridgewater's payment calculator to determine your monthly payments based on purchase price, trade-in, and BMW finance rate!