Have Questions About Your Next BMW Oil Change? Or Not Sure When Is The Time?
BMW of Bridgewater has the answers to your questions about proper BMW maintenance, starting with you oil & filter changes. You may even be thinking that there is no harm in putting off an oil change. However, oil changes are not to be taken for granted. At BMW of Bridgewater, we offer the convenience, affordability, and precision that you need for a BMW oil change.
It is our goal to make routine maintenance like oil changes as easy as possible for local drivers so that they can keep their BMW models in the best possible condition. When you see how important oil changes are and the services that we offer, you will discover that routine oil changes are not only critical to your vehicle's upkeep but also convenient to schedule online or by calling 908-287-1800.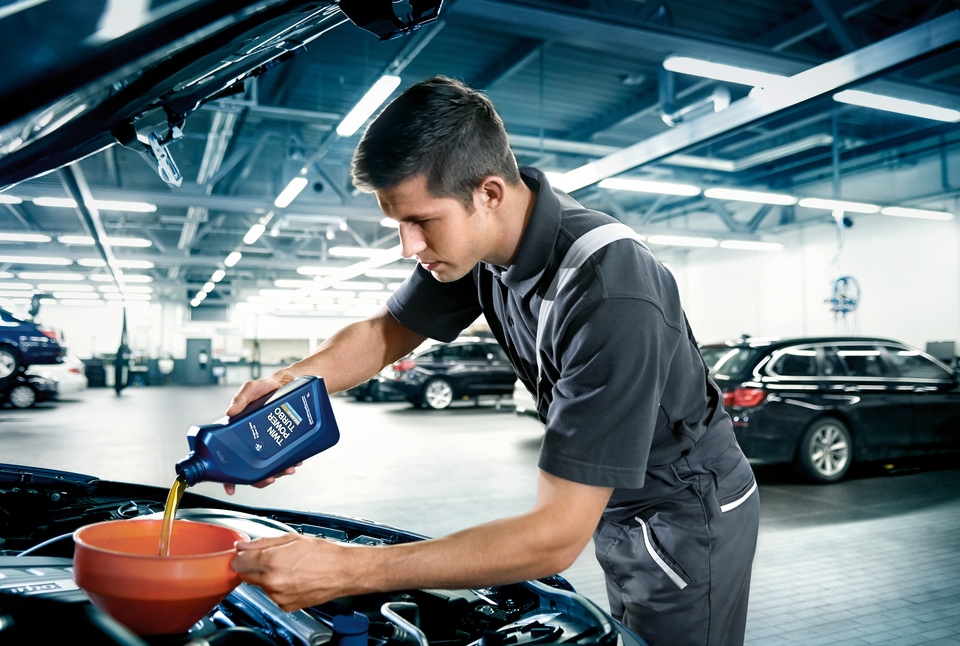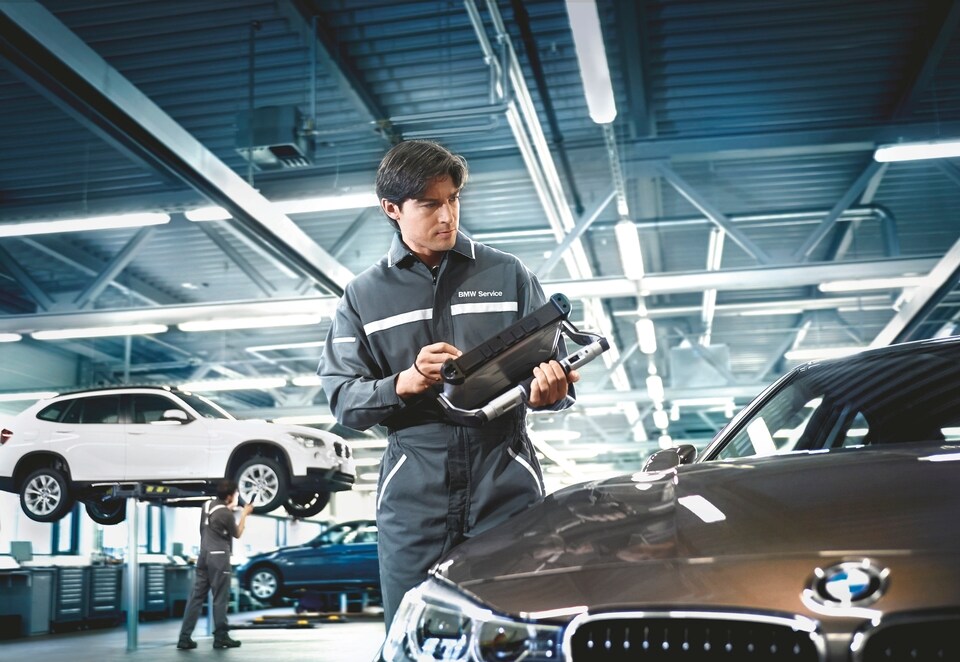 Frequently Asked Oil Change Questions
It is our hope to not only provide you with excellent auto service but to also answer all the questions that you have about oil changes. We know that oil changes can be confusing, so let's run through some of the most commonly asked questions.
Why are oil changes important?
Motor oil is the lifeblood of gasoline engines. Oil lubricates the moving parts of the engine and cools engine components to keep your engine running smoothly. Without properly lubrication, the engine can overheat and get damaged. Motor oil becomes less effective at cooling and lubricating over time due to engine wear particles. Changing your oil ensures that your engine has the lubrication it needs to function properly and avoid overheating.
When should I change my oil?
Your modern BMW will tell you when it's time for an oil change using CBS.
The BMW Condition Based Service (CBS) system is a maintenance program that tracks and monitors various systems and components in your BMW to determine when service is required. The CBS system uses sensors, algorithms, and historical data to analyze your driving habits and the condition of your vehicle, and then calculates the optimal service intervals for each component.
Rather than relying on a fixed maintenance schedule based on mileage or time, the CBS system monitors the actual condition of your car and only alerts you when maintenance is actually required. For example, if your BMW's brake pads are still in good condition, the CBS system will not recommend replacing them.
The CBS system takes into account a number of factors, including:
•       Driving style: aggressive driving can put more strain on certain components, which may require more frequent maintenance
•       Climate: extreme heat or cold can impact the performance and longevity of certain parts
•       Fuel quality: using lower quality fuel can result in more wear and tear on your engine
Overall, the BMW Condition Based Service system is designed to help you optimize the performance and lifespan of your vehicle, while minimizing unnecessary maintenance costs and downtime.
Where can I get an oil change near me?
If you want speedy and effective oil changes, then we invite you to come to BMW of Bridgewater. Our service technicians have experience working with BMW models and can ensure a high degree of quality and short wait times. Call to schedule you oil change appointment or schedule 24/7 online today.
How can I tell if my motor oil is bad?
Your BMW uses a condition based service (CBS) system to determine when an oil change is necessary. Both miles remaining and the date recommended for your next oil change can be found in your iDrive screen. If you're unsure when to find this information, call one our certified BMW geniuses or our service department today. 
What happens to an engine without oil?
Imagine all the components and parts in your engine and how fast they move. Without proper lubrication and cooling, that can result in a lot of heat and metal against metal, which leads to parts wearing out prematurely. It's easier and less expensive to extend the lifespan of your engine with regular oil changes than to replace an entire engine.
Why Choose BMW of Bridgewater?
If you're looking for an oil change near Bernardsville for your BMW, then you don't want to go just anywhere. At our service center, we offer expert auto service and a team of certified technicians to ensure that BMW's high standards are met. Our service technicians know the ins and outs of each BMW, offering quick, reliable service.